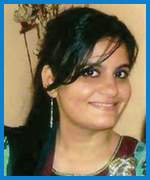 My dear young students,
EDUCATION HAS FIVE FACETS–Information, Innovation, Concept, Imagination and Responsibility.
It is my privilege to share my views through this brochure, the best media to connect the young and enthusiastic minds. The institute presents an education system that goes beyond chalk and talk, we believe in imparting our students with the basic as well as advanced knowledge of all the subjects along with their technical details.
Teaching at B. N. Patel College of Physiotherapy, just has not only been confined to a few standards and patterns but most of the courses are integrated with on-field training exposures, clinical postings at hospitals, interactive interactions with faculties, expertise, conferences, workshops, seminars, symposiums and other subjective trainings to augment their 3600 knowledge. We serve large number of patients attending physiotherapy OPD and thus students have a good practical exposure and learn how to deal with the patients.
Keeping in mind the institute's mission of academic excellence, B. N. Patel College of Physiotherapy is always continuing its inexorable developmental activities. This is reflected by the consistent expansion of infrastructure, faculty, research contributions National as well as International linkages & collaborative initiatives.
I wish all the students great success ahead.
Dr. Arpita Arora
Director
Phd in Health Care Management